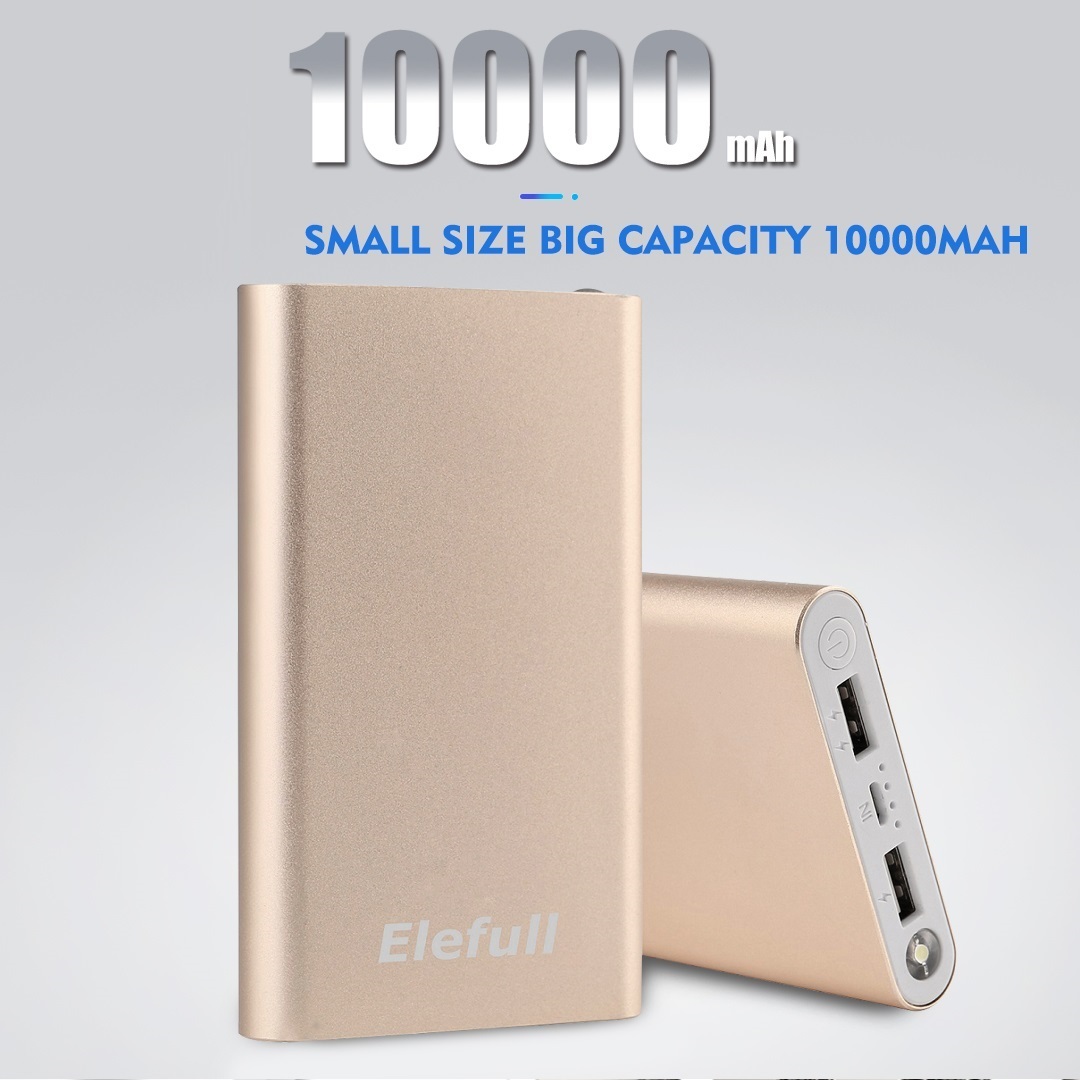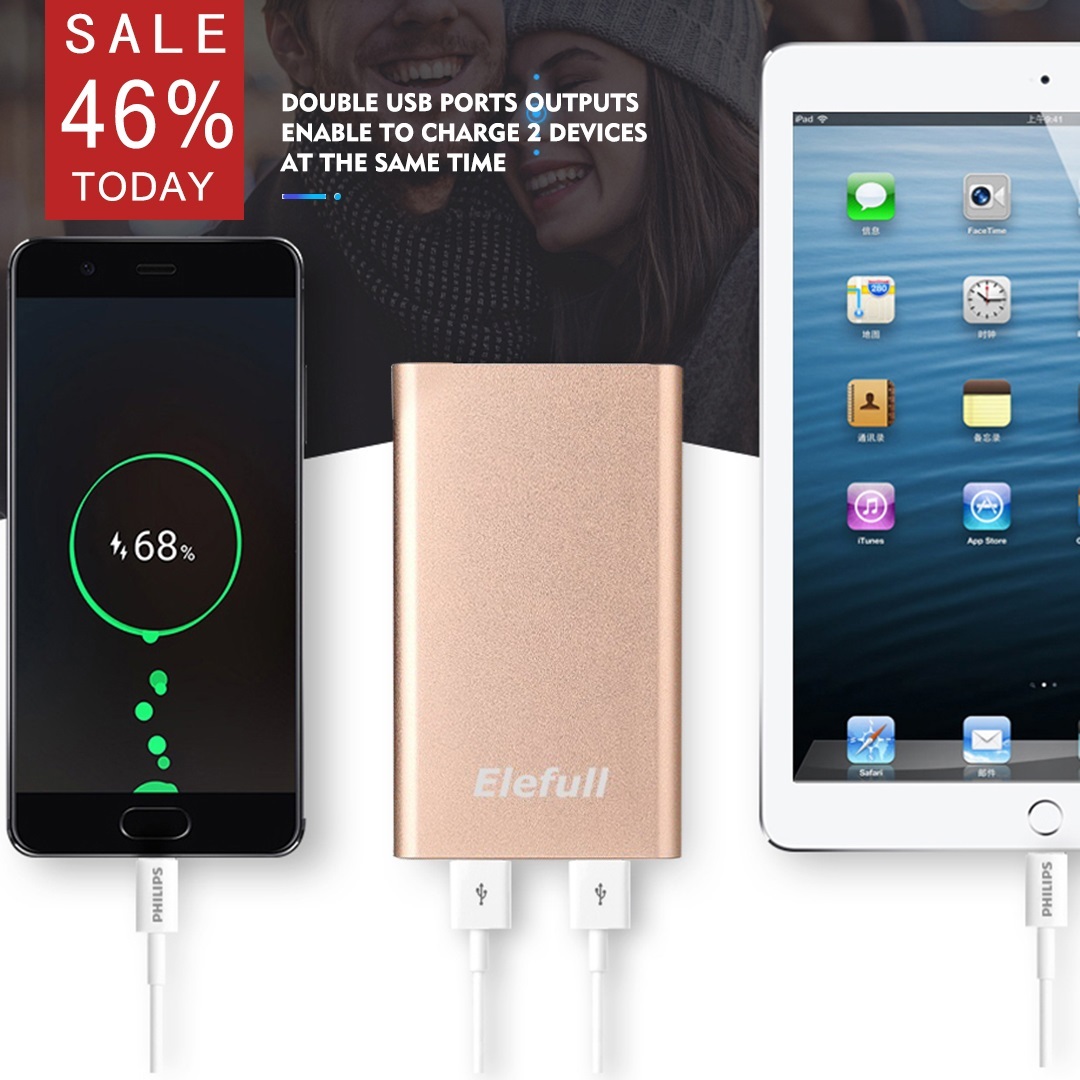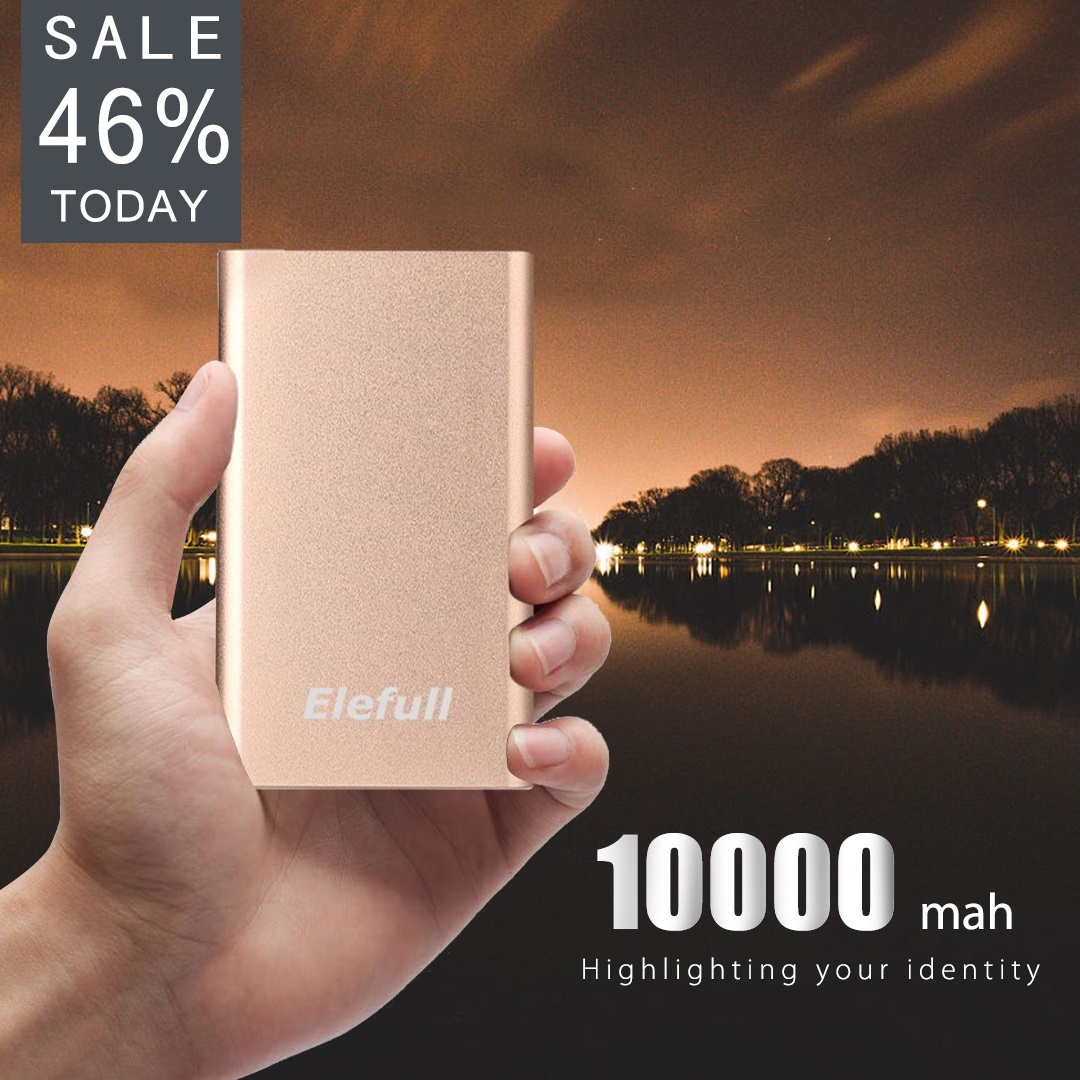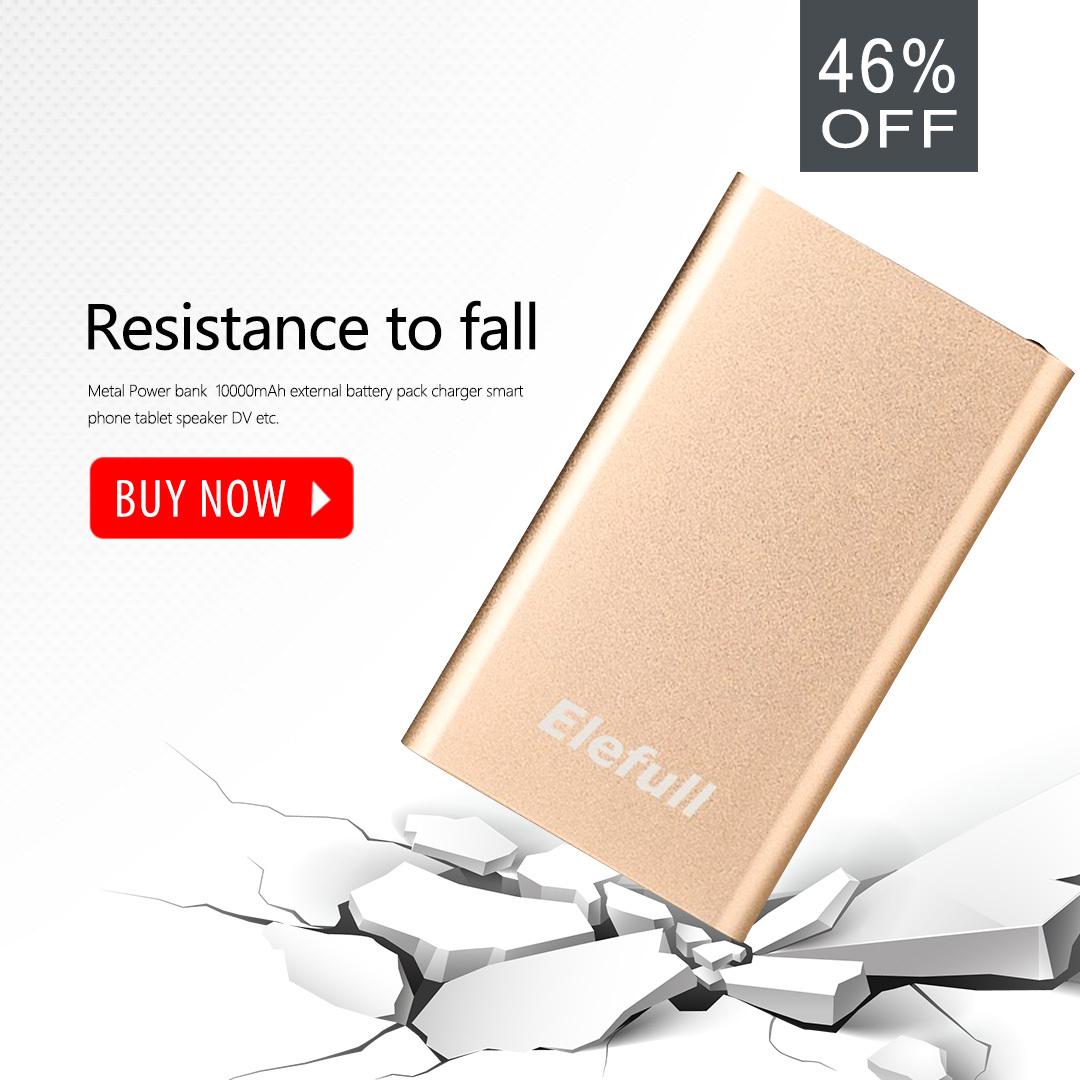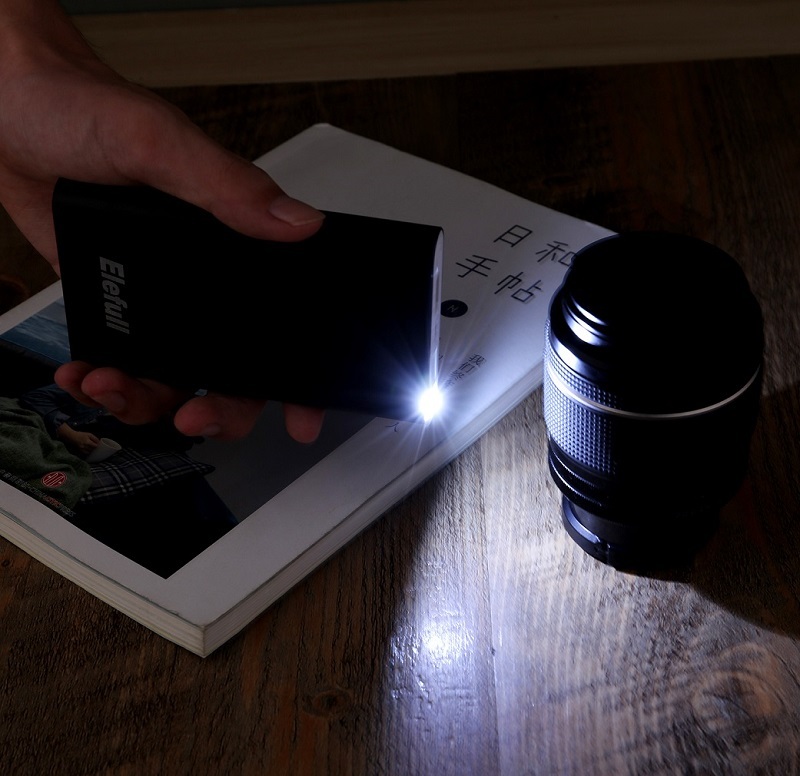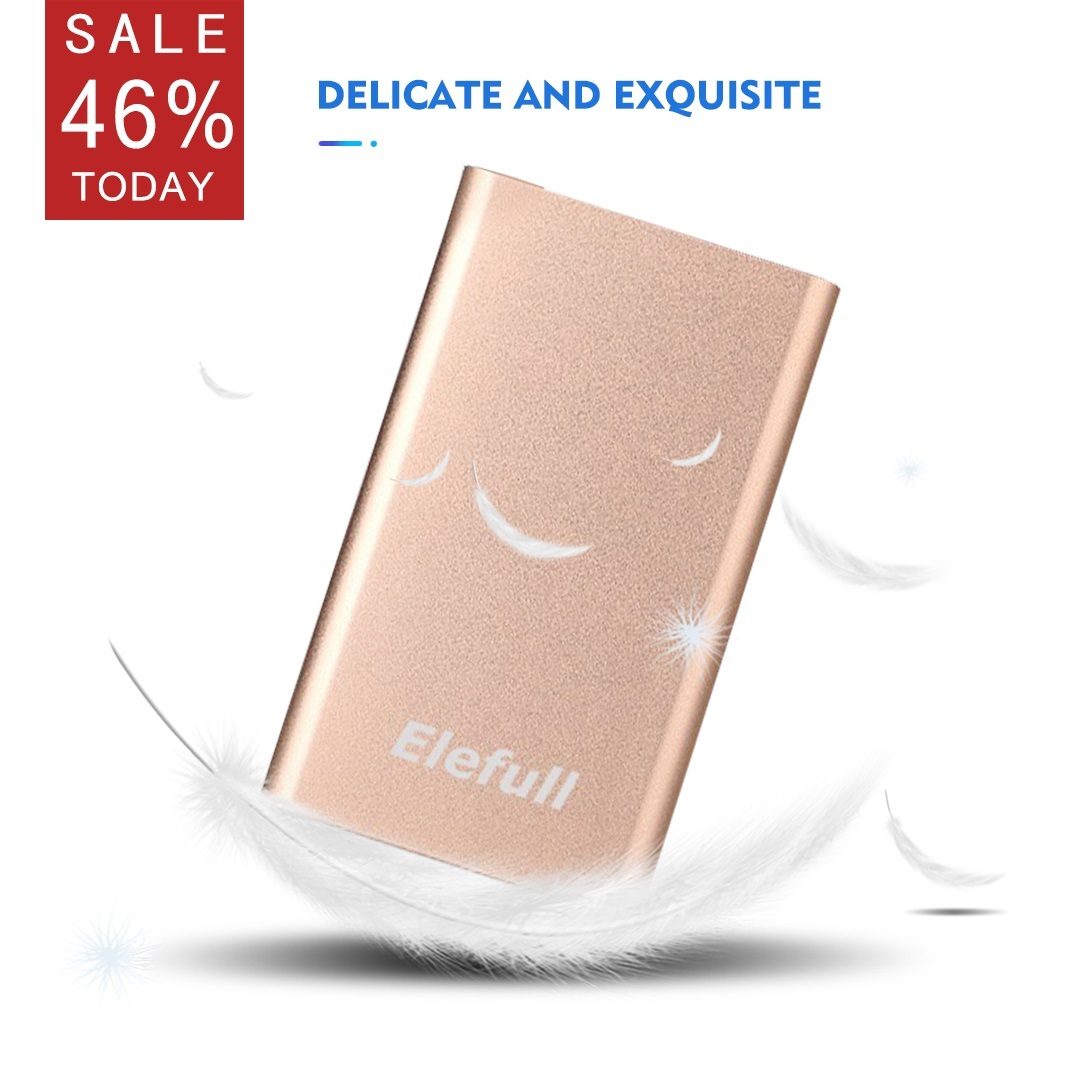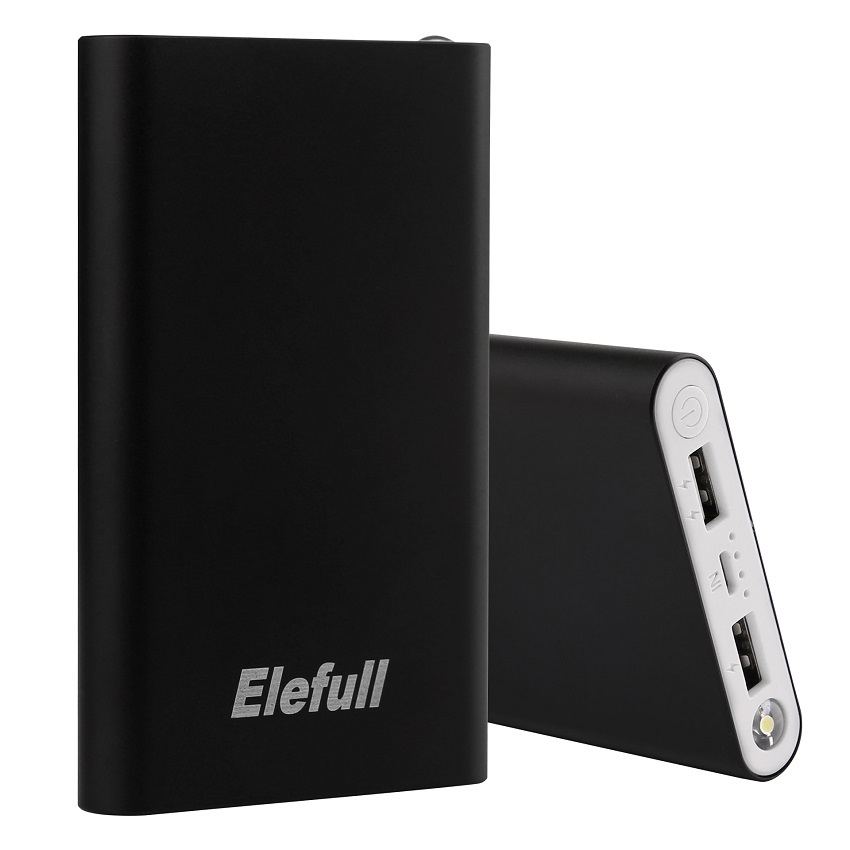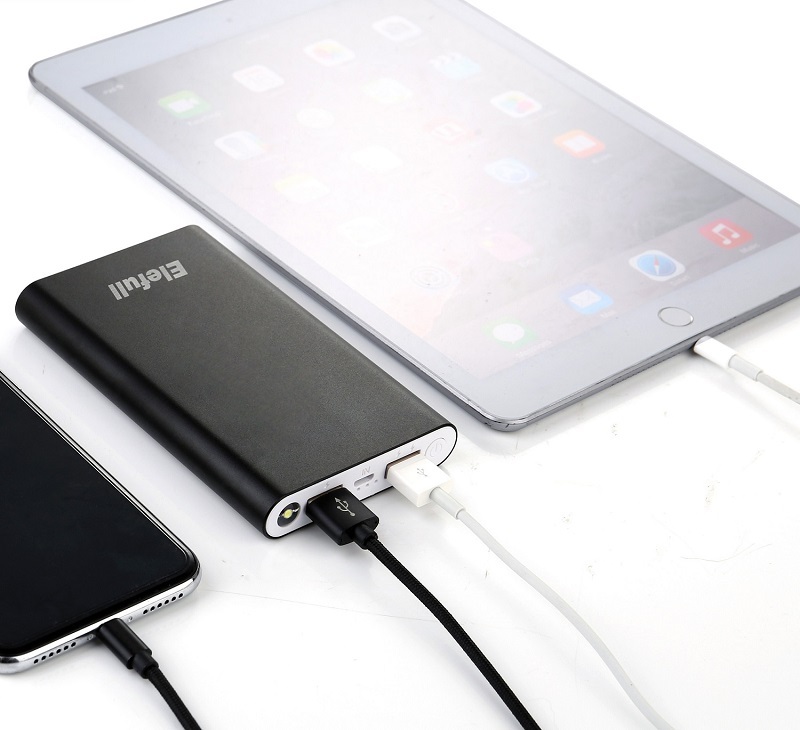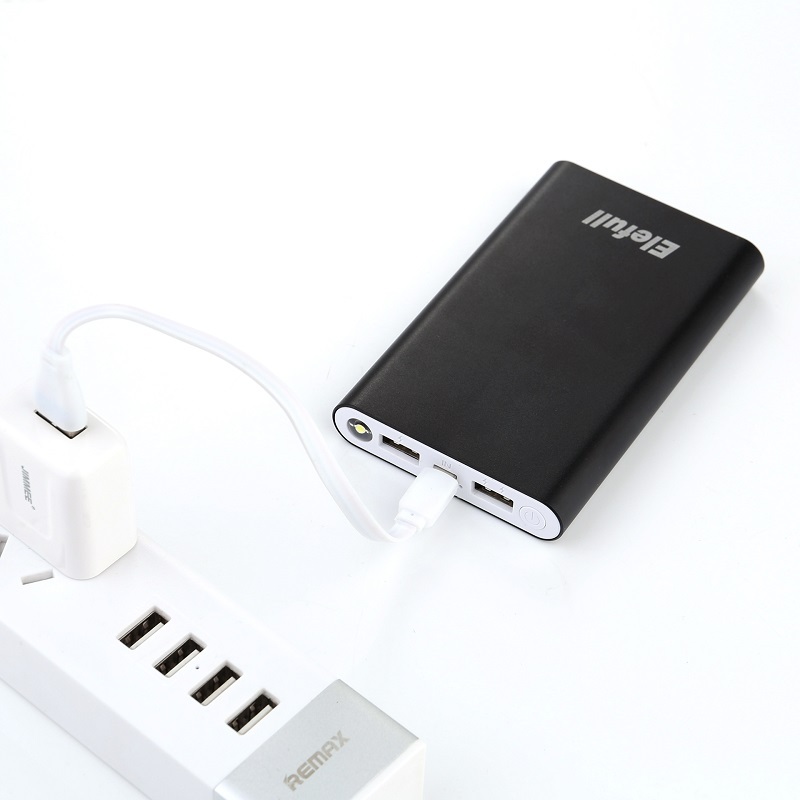 metal case can resist external damage effectively and improve the safety 10 times than plastic case
The unique and super bright LED torch is very practical for outdoor lighting, Most products don't have or only with a very small LED lamp
Double USB ports outputs enable to charge 2 devices at the same time,works on mobile phone tablet mini speaker DV etc.
Small size big capacity 10000mAh Thin and super small simple appearance design is portable and beautiful and fashionable
Package power bank and USB to Micro USB cable
---
1. Material : Aluminum alloy
2. Size: 110 * 69 * 9.8 ( L * W * H unit: mm)
3. Color:Gold (Other option: Black Silver Blue Red )
4. Torch turn on/off: Press button twice or press 5 seconds
5. Input: 5V 2A / 1A, Output: 5V 2A / 1A
6. Display: 4 battery indicator LED , Lighting of each indicating lamp represents 25% of the quantity of electricity. 4 indicating lamps represent 100% of the quantity of electricity
7. Battery capacity: 10000mAh Polymer lithium ion batteries
Packing:
Power Bank
Charging cable
Power bank charger for most digital products:
mobile phones,Tablet, digital cameras, motion cameras, handheld game machines, portable players Speaker, etc. For the brand of digital products: Apple Iphone Samsung HTC MOTO Nokia Huawei MI and so on
ByLhancockMonday, 07 January 2019
I was given this portable charger as a Christmas present. I am very pleased with it; charges my phone and ipad really fast, is very light and looks beautiful. I haven' t used the torch it but i am glad i have it too.
ByRobert Baxter Tuesday, 25 December 2018
Brilliant piece of kit does everything that is needed.